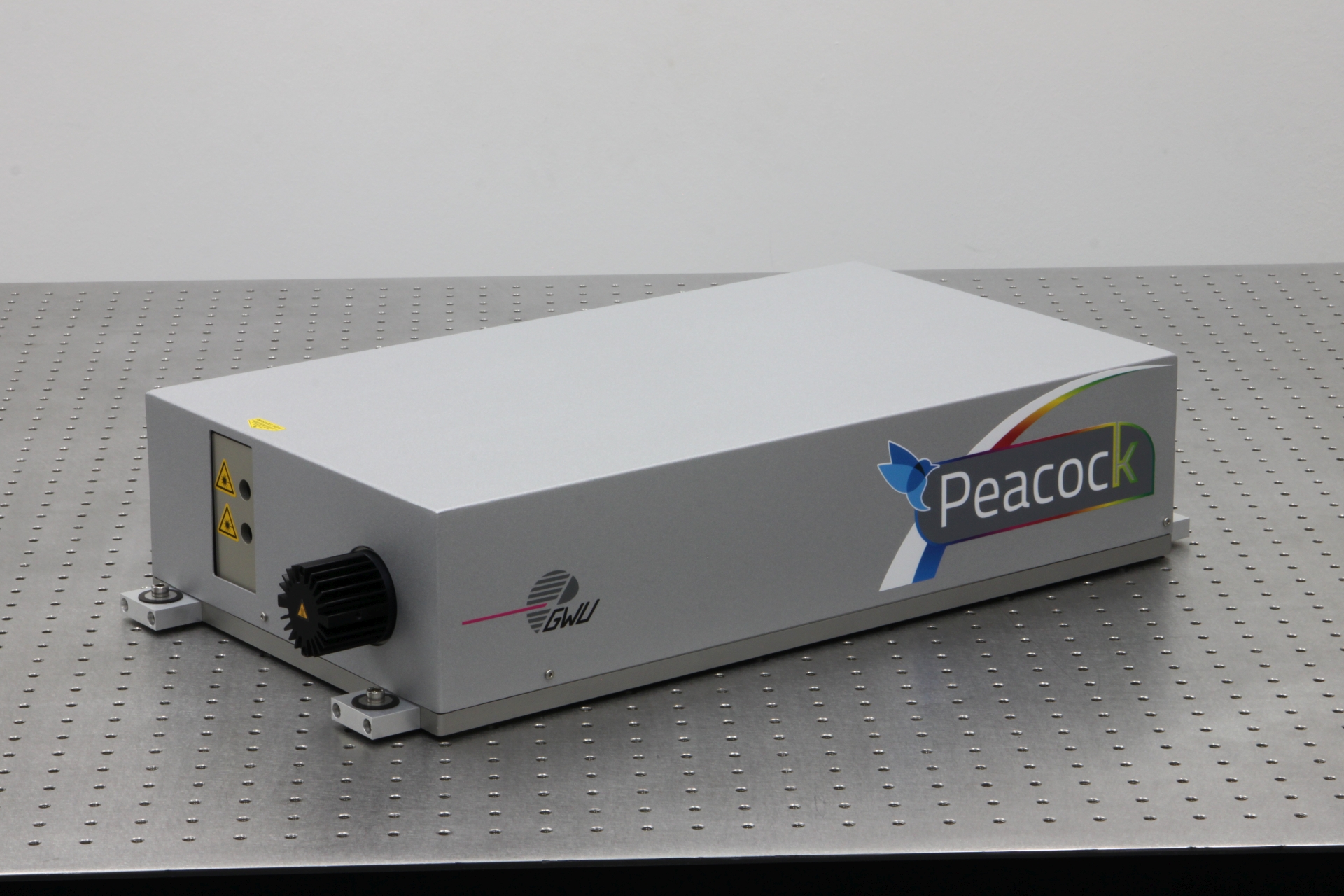 Peacock
Flashlamp-pumped, broadband Laser-OPO System
State-of-the-art laser technology paired with GWU's latest OPO technology provide high-efficient, high-repetition rate near IR laser output.
M-nano-OPO
DPSS-pumped, mid-band Laser-OPO System
Air-cooled laser technology with gap-free tunable 660-1300 nm output for convenient unsability.
A new Generation of Lasers for Photoacoustics!
Defining a new standard of industrial-grade, tunable laser systems for photoacoustics, medical and biotechnology. Photoacoustic applications employ high-energy laser pulses to generate ultrasound waves in biological tissue. Variable wavelengths allow for exciting different chromophores and multi-spectral imaging for better resolution and higher depth penetration. GWU-Lasertechnik introduces new platforms of NIR tunable laser devices with the focus on photoacoustics' requirements. Re-defining the industry standard, our devices are designed for maximum reliability and usability, perfectly suitable for any application in research or industry.

Features and Benefits
• Fully integrated Laser-OPO devices
• Rugged all solid-state technology
• Fast, shot-to-shot, near IR wavelength tuning
• Real-time energy and wavelength monitoring
• Fully automated control standard
• Fiber-delivery
• Designed for machine integration
High-end Tunable Lasers
GWU's new OPO generation has been designed with the focus on the requirements of photoacoustic applications. All-integrated Laser-OPO platforms ensure maximum reliability and best usability. The tuning range addresses the absorption of the most important chromophores in the near IR. Fast, shot-to shot wavelength tuning and real-time energy monitoring reduce measurement time and provide full device information. Prepared for fiber coupling, our Lasers ensure convenient beam delivery. The intuitive programming interface allows for straight forward machine or setup integration.
The Peacock is a flashlamp-pumped, broadband Laser-OPO system with up to 30 Hz pulse repetition rate.
The M-nano-OPO is a diode-pumped, mid-band Laser-OPO device that can be operated air-cooled.

Contact us for further information!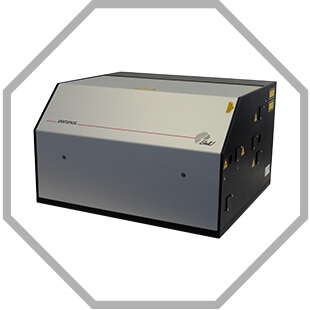 primoScan
The primoScan is GWU's high-end OPO, available in broadband and midband configuration. Pumped at 355 nm it provides widest tunability from the UV across the visible to the infrared spectral range with highest output energies. The fast switching capability allows for changing its wavelength from shot-to-shot across the entire range. The modular design of the primoScan ensures the optimum versatility for almost any application. [More]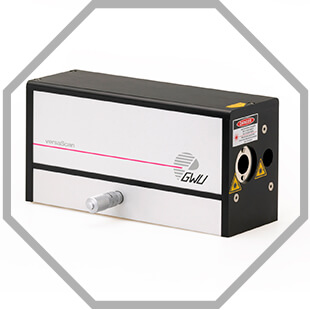 versaScan-L532
The versaScan-L532 is a versatile 532 nm pumped OPO. Its near-IR wavelength range is perfectly suitable for the excitation of biomolecules. Available in broadband and midband configuration in a rugged design, it is the perfect work horse in any lab. [More]
---
Pioneers of OPOs since 1989
GWU-Lasertechnik is the pioneer of commercial BBO OPOs. Our first model OPO-A was introduced to the market in 1989. From these early days, our tunable nanosecond laser devices have been continuously improved and developed, always with our philosophy in mind to provide rugged laser systems with maximum reliability. Today, our OPOs are matured tunable nanosecond laser devices, providing pulsed light from the deep-UV to the mid-IR spectral range. Our sophisticated optical and mechanical design and our soft pumping scheme ensure excellent performance and longest lifetime. With all-solid-state laser technology the GWU-OPOs are serving even most demanding applications in science and industry!