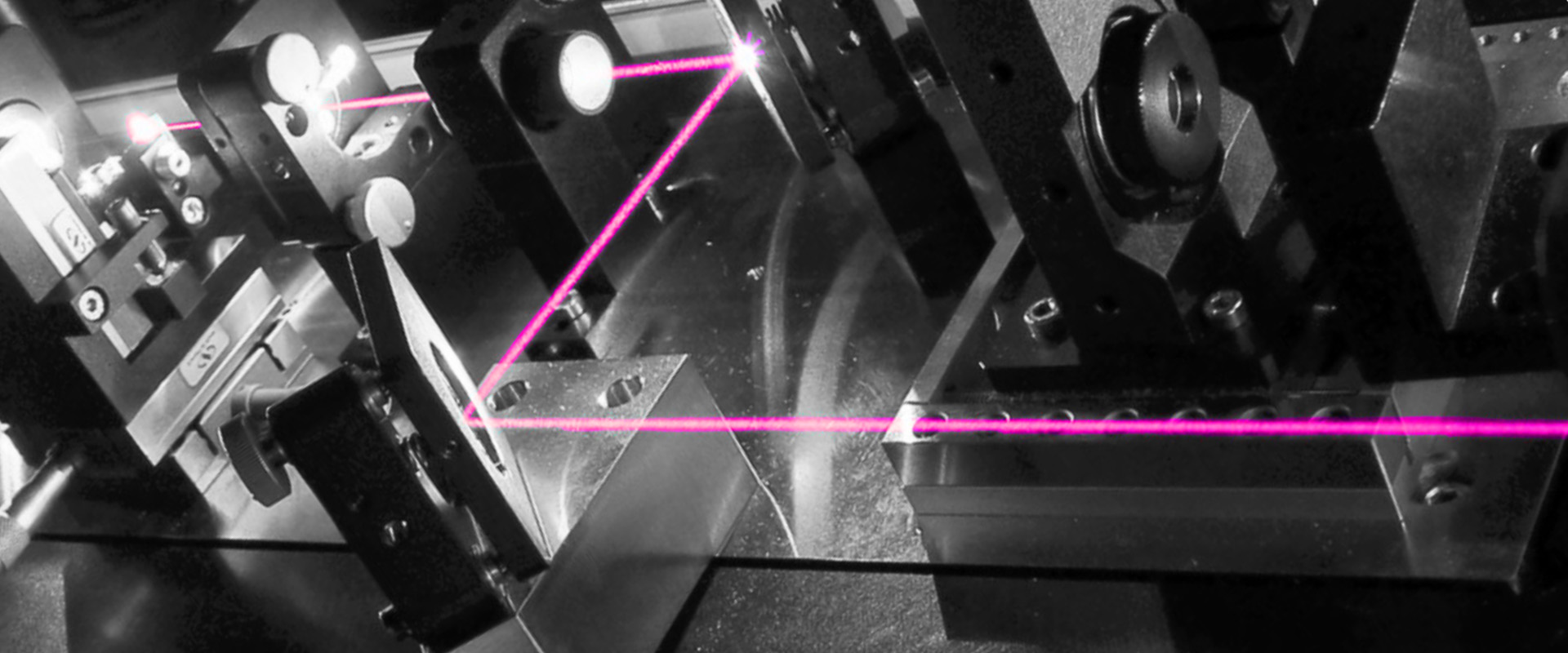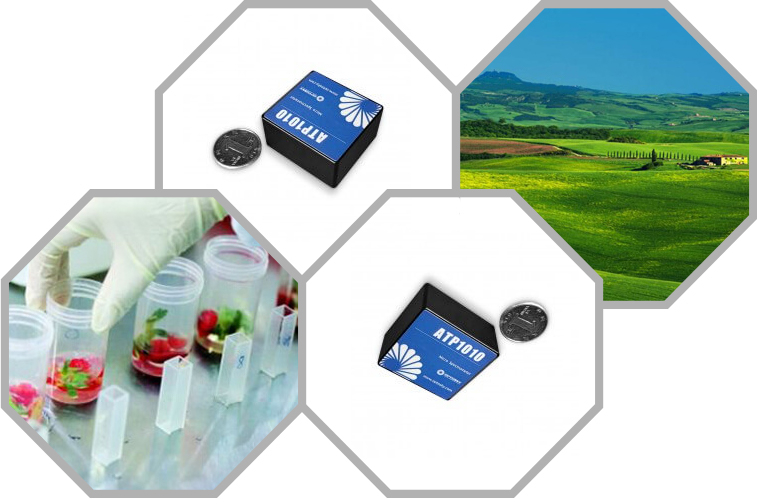 ATP 1000 Series
Miniature Spectrometers
The ATP 1000 Spectrometer Series is combining the smallest footprint and most advanced technology in a cost-efficient package. Available from the UV to the NIR wavelength range, the ATP 1000 can be configured with various slits, gratings or filters to be tailored for your application. Because of the extremely compact size and the efficient performance, this device is perfectly suitable for in-field quality monitoring or OEM applications. [More]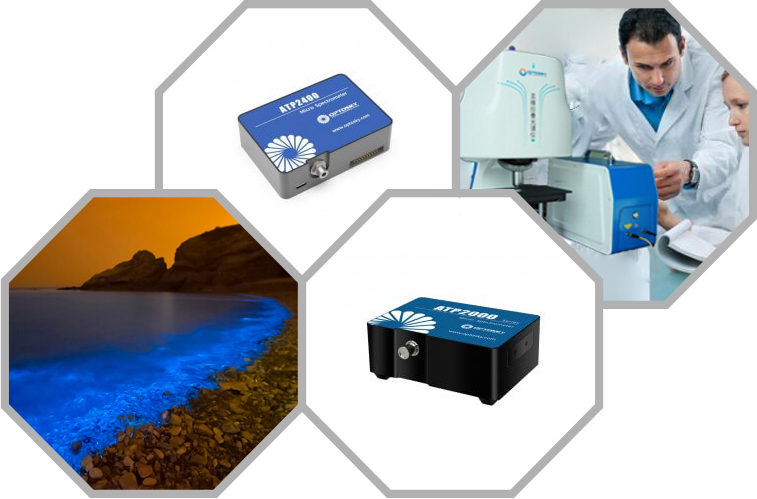 ATP 2000 Series
Micro Spectrometers
The ATP 2000 Spectrometer Series is offering high performance with low noise in a compact package. Diverse models are available, e. g. for high speed sampling or with a built-in lamp driver. The spectral range from 180 nm to 1100 nm is offered in pre-defined configurations or can be customized. The devices of the ATP 2000 Series are multi-purpose spectrometers with an excellent price-performance-ratio for demanding applications. [More]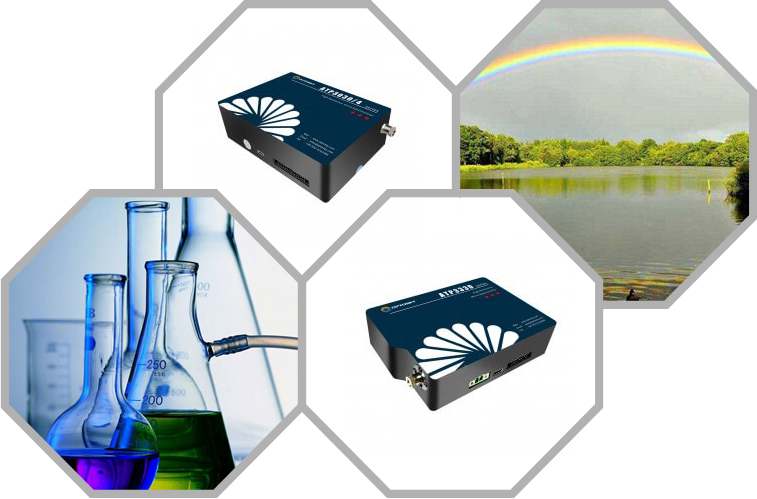 ATP 3000 Series
High Resolution Spectrometers
The ATP 3000 Spectrometer Series are high-resolution devices with a broad application range, such as Raman spectroscopy or LIBS. Offering versatile configuration options, nearly any requirement can be addressed. The ATP 3000 Series is using a CMOS detector either with 2048 or 4096 pixels. The spectral range from 180 nm to 1150 nm is offered in pre-defined configurations or can be customized. [More]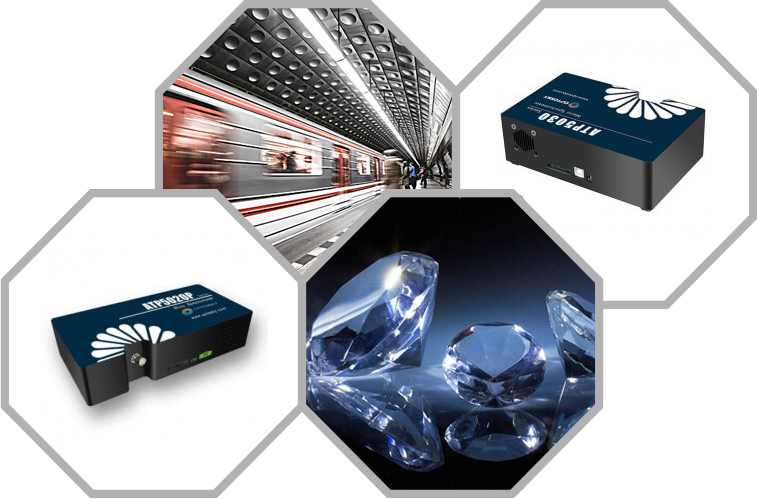 ATP 5000 Series
High Sensitivity Spectrometers
The ATP 5000 Spectrometer Series is offering highest sensititvity at low noise. These devices are perfectly matching the requirements for weak light detection or Raman applications. The CCD detectors of the ATP 5000 series are thermo-electric (TE) cooled to provide best performacne even in harsh enviroments. Available with 2048 or 4096 pixels, high resolution can be provided in compact packaging and with convinient usability. [More]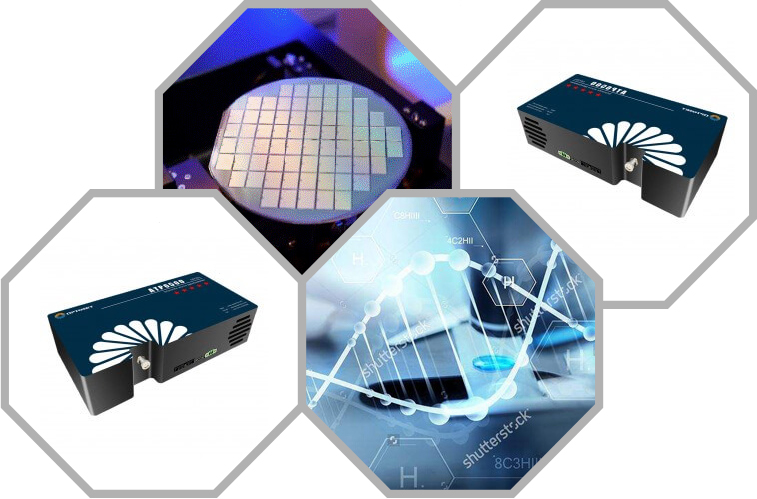 ATP 6000 Series
Scientific Grade Spectrometers
The ATP 6000 Spectrometer Series has been tailored for scientific research applications. It offers high resolution and high sensitivity at a low noise level. The thermo-electric (TE) cooled, back-thinned CCD is working at -20°C and ensures a greatly reduced dark current and offers an unreached signal-to-noise ratio. [More]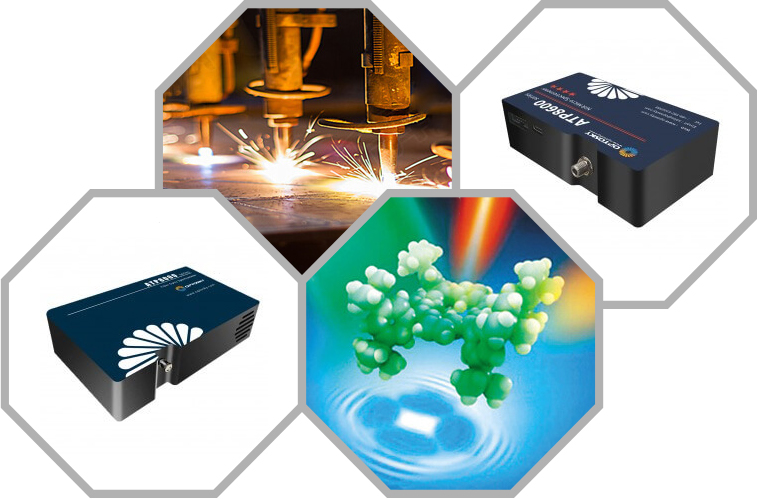 ATP 8000 Series
Infrared Spectrometers
The ATP 8000 Spectrometer Series is covering the infrared (IR) and Mid-IR spectral range up to 2600 nm. The devices are utilizing InGaAs detectors for high performance and low noise. The compact size and fiber-coupled input ensure easy usability. The ATP 8000 Series spectrometers are ideal for a wide range of IR applications, such as moisture content analysis in food sorting or waste water analysis. [More]
---
Modular and Compact Fiber-Coupled Spectrometers
CCD based, fiber-coupled spectrometers are compact are easy-to-use devices, providing a great variety of features to fulfill nearly any requirement of versatile applications. Compared to traditional, large-sized spectrographs, these type of spectrometer devices offer competitive performance in a small package with a high cost-performance value. The detection range of Optosky's various modular ATP spectrometer covers the UV to near-infrared spectrum and even reaches out to the mid-infrared at 2.6 µm. Models with tiny footprint, e. g. for wavelength monitoring in OEM applications, as well as thermo-electric (TE) cooled devices with high resolution, high sensitivity and ultra-low noise for weak-light applications, such as fluorescence sensing or Raman analysis, can be offered.

All Optosky spectrometers offered by GWU-Lasertechnik can be customized for a wide range of applications. Please do not hesitate to contact us if you have any questions or if you like to have more information!

Optosky, based in Xiamen, China, has been developing a broad variety of spectrometers and related products for more than 20 years. Optosky offers innovative and market-driven solutions for a wide range of spectroscopic applications with a service concept focused on the customer's requirements. Optosky has a broad installed base in many branches of industry and research.