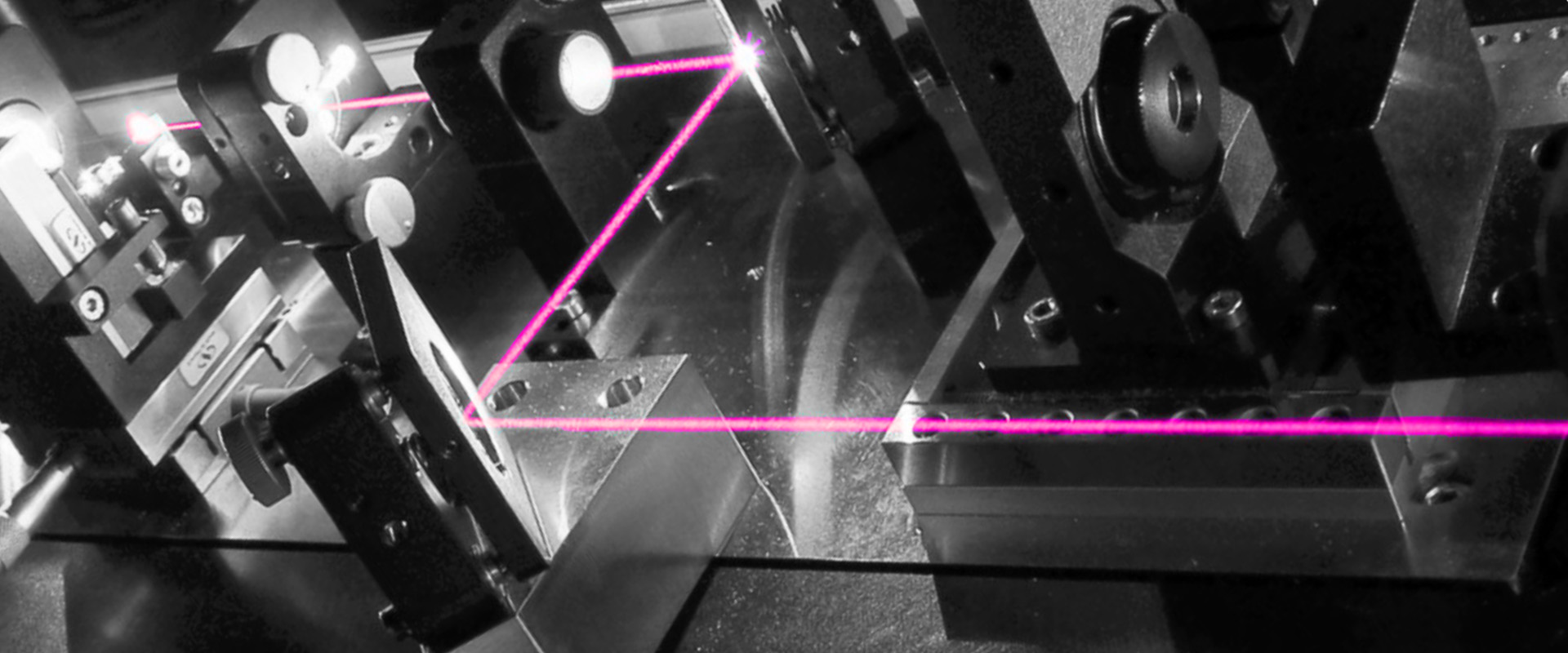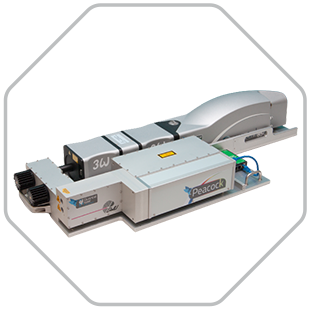 Widely Tunable All Integrated Laser System
Most Advanced Laser Technology
The new PEACOCK XT continues with our philosophy to provide reliable and user-friendly tunable laser systems for a wide range of applications. The Peacock XT provides high energy nanosecond pulses with continuous VIS to IR wavelength coverage. Our new and unique automated tuning offers fast shot-to-shot wavelength switching across the entire tuning range. Energy measurement and attenuation as well as fiber-coupling capability are integral parts of the Peacock XT series. Our robust all-solid-state technology provides intuitive features and interfaces that allow for easy OEM machine integration as well as for convenient usage in research labs.
The Peacock XT will be launched as a 355 nm pumped Laser-OPO package, seamlessly integrating Quantel's Q-Smart 450 and Q-Smart 850 lasers. Nanosecond pulses with a peak energy of up to 90 mJ in the 405 nm to 2850 nm wavelength range at 10 Hz or 20 Hz are available.

Contact us for further information and start the discussion on how we can help to improve your applications!
The PEACOCK series tunable Lasers are joint products of GWU-Lasertechnik and Quantel Lasers by Lumibird, combining decades of experience in Lasers and nonlinear optics.

Peacock XT Features and Benefits:
• All integrated, compact YAG-OPO system
• Fast shot-to-shot wavelength tuning
• Real-time OPO energy measurement
• Fully automated for hands-free ooperation
• Fiber-delivery or free-space output option
• Integrated wavelength measurement
• Soft pumping scheme for high reliability and long lifetime

Data Sheet:
Peacock XT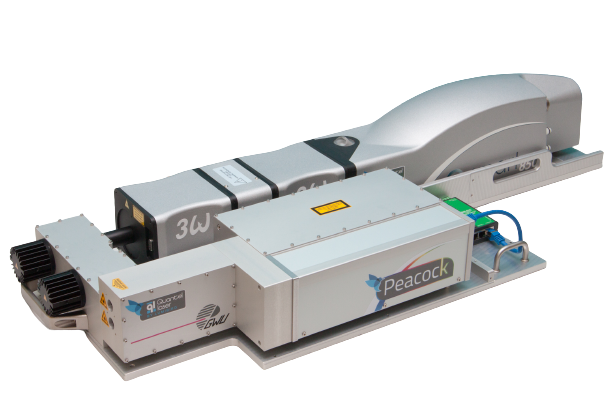 Specifications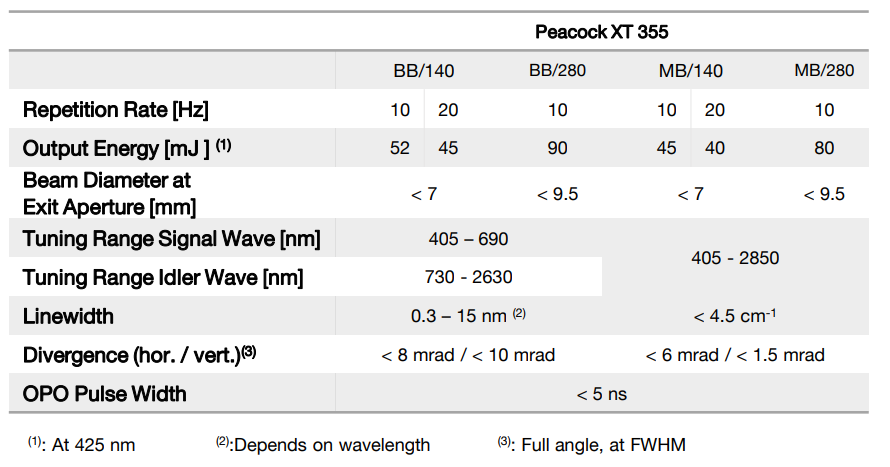 Typical Tuning Curve

Dimensions and Properties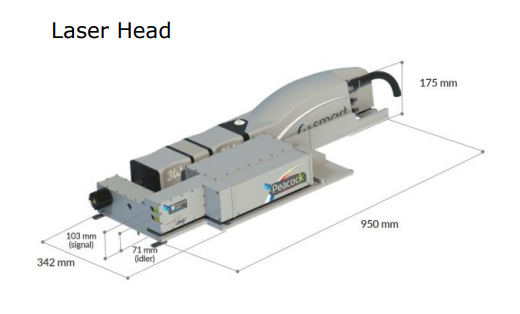 Dimensions Integrated Cooling & Electronics