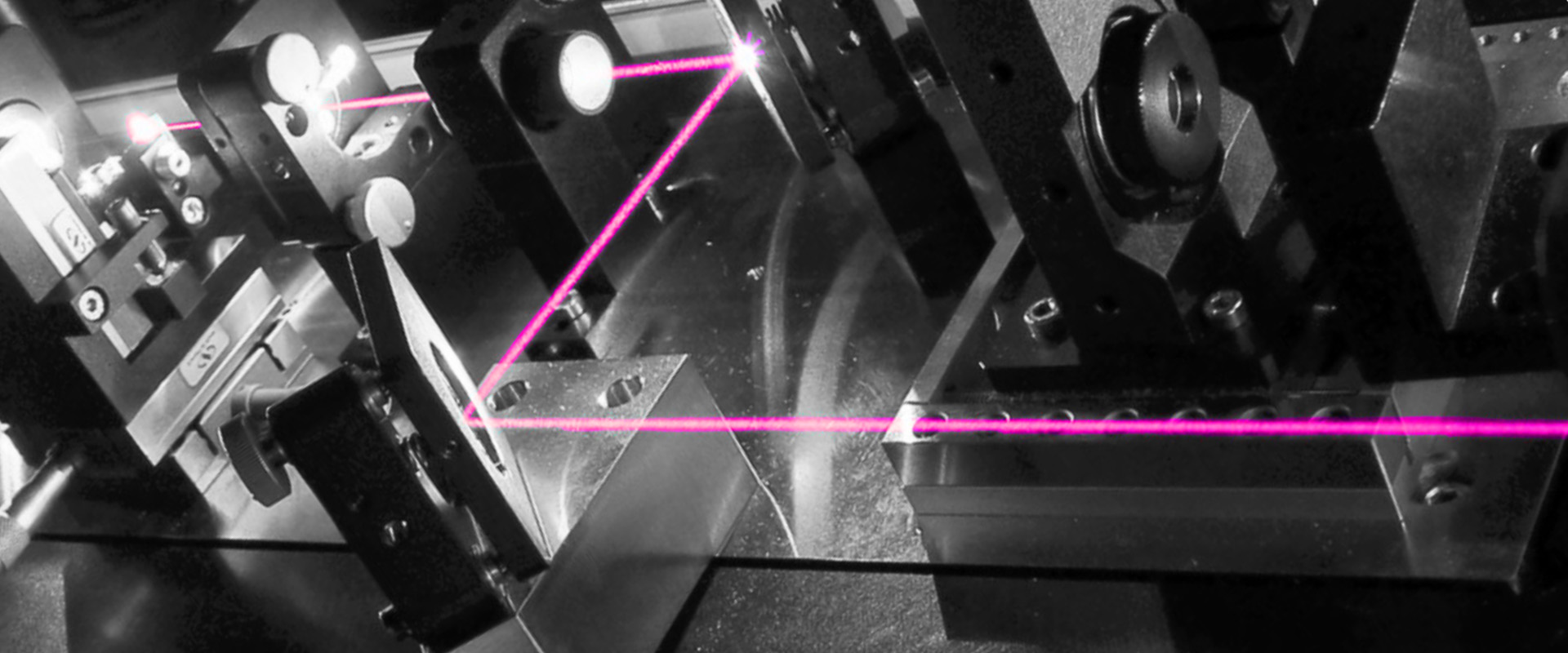 Zeichenfläche 1

TUNABLE NANOSECOND LASERS
Seminar and live presentation

LUMIBIRD Inc
49 Willow Peak Dr.
Bozeman, MT 59718, USA

Presentation and demonstration of Lumibird in partnership with GWU
Change the Color of Light – LIVE!
Do not hesitate and register today!
LUMIBIRD and GWU-Lasertechnik are hosting a seminar on the technology and applications of tunable Laser-OPO systems. Through theoretical and hands-on sessions at LUMIBIRD production site in Bozeman, Montana, USA, you will have the opportunity to gather with other professionals and meet our experts. As leaders in the laser industry, we have brought together some of the most experienced and knowledgeable experts in the field. Our aim is to provide you with a comprehensive overview of the latest trends, insights, and best practices in the nanosecond tunable OPO field.
In addition to the hands-on sessions, you will have the opportunity to network with other professionals in the industry and share your insights and perspectives.

The seminar promises to be an excellent platform for exchanging ideas, building relationships, and discovering new opportunities. Get in contact with us or Lumibird and register today!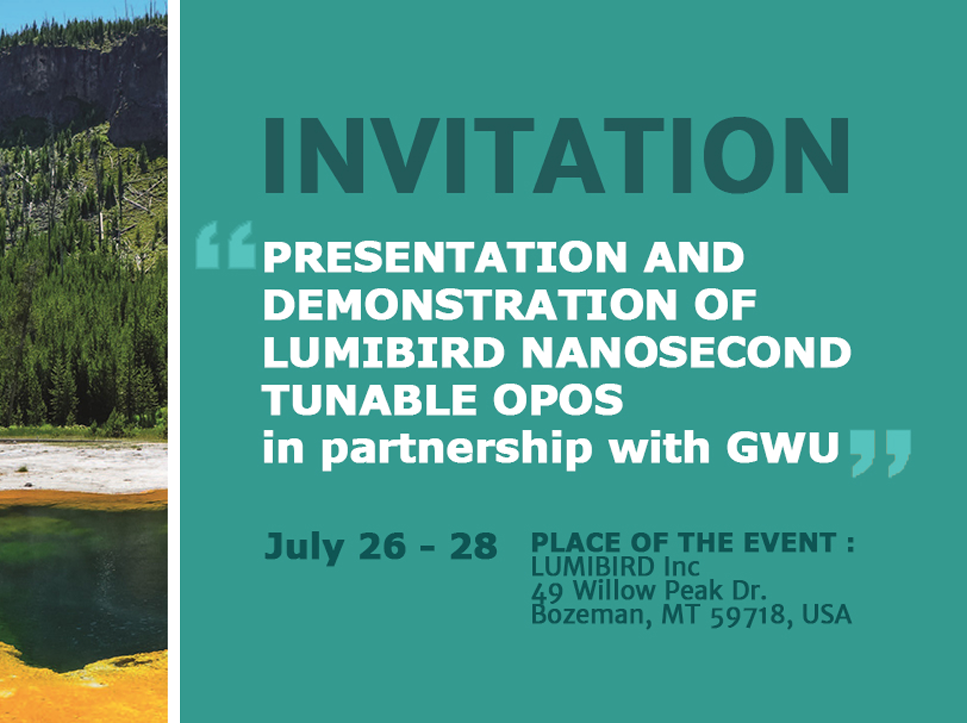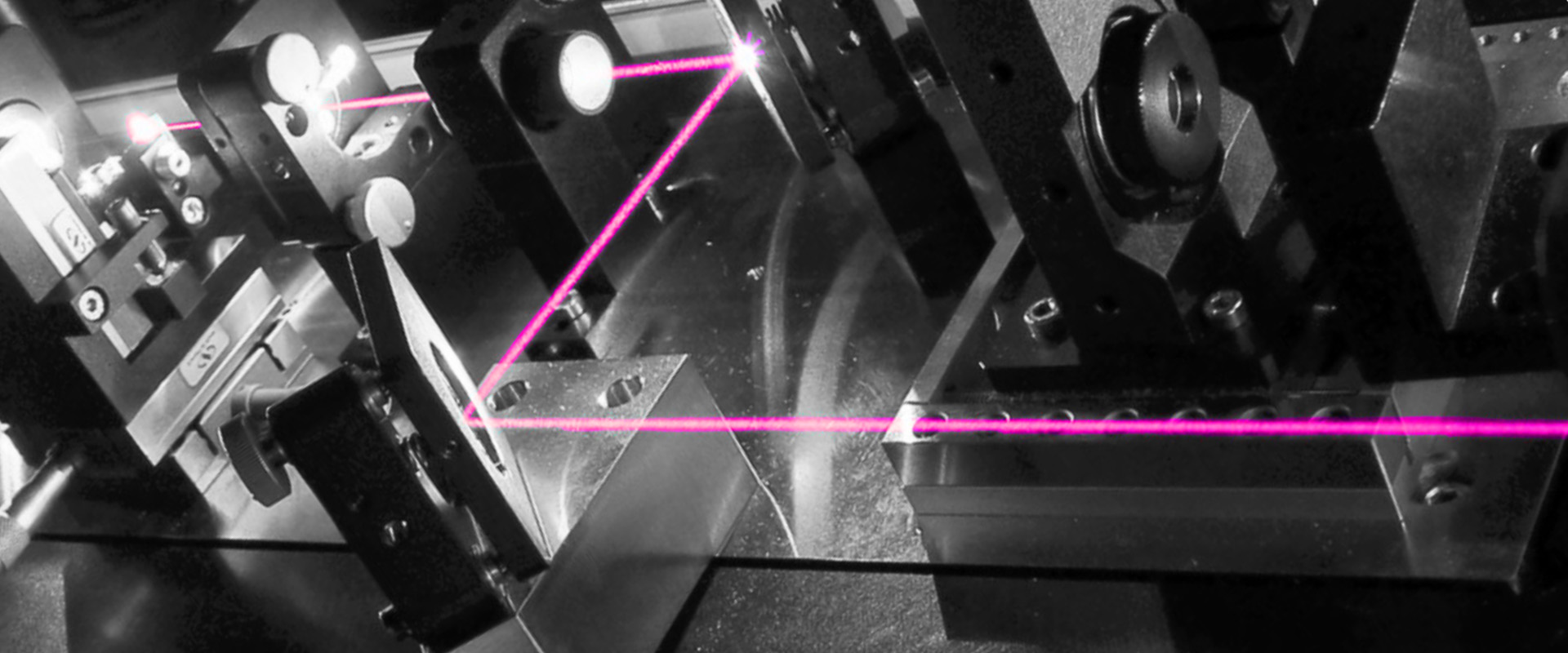 Zeichenfläche 1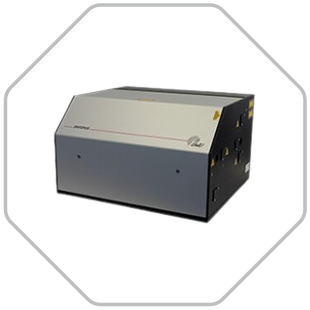 • Fully integrated midband and broadband OPO
• Ultra-low divergence version available
• Widest tuning range 190 – 2750 nm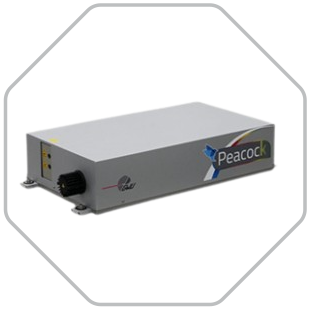 • Fully integrated, compact YAG-OPO system
• Rugged, all-solid-state laser technology
• High-energy Near IR output
Timetabel
WEDNESDAY
9:00 am – 9:30 am Welcome!

9:30 am – 12:00 am General products presentation

2:00 am – 5:00 am Technical sessions on primoScan and Peacock 532

Groups of 5 People
– Scan over the entrire range from DUV to NIR
– Fast wavelength switching from shot to shot
– Software programming (scan, burst, wavelength jump)
– Fiber coupling
– Energy monitoring
– Beam quality monitoring
– Wavelength
THURSDAY
9:00 am – 12:00 am
– Company tour
– Q&A session
– Conclusion
FRIDAY
9:00 am – 5:00 pm Yellowstone tour
The number of participants is limited to 15 people. Don't wait to register!
To sign up, contact:
kchild@lumibird.us
tel: (+1) 406 579 7316
or: