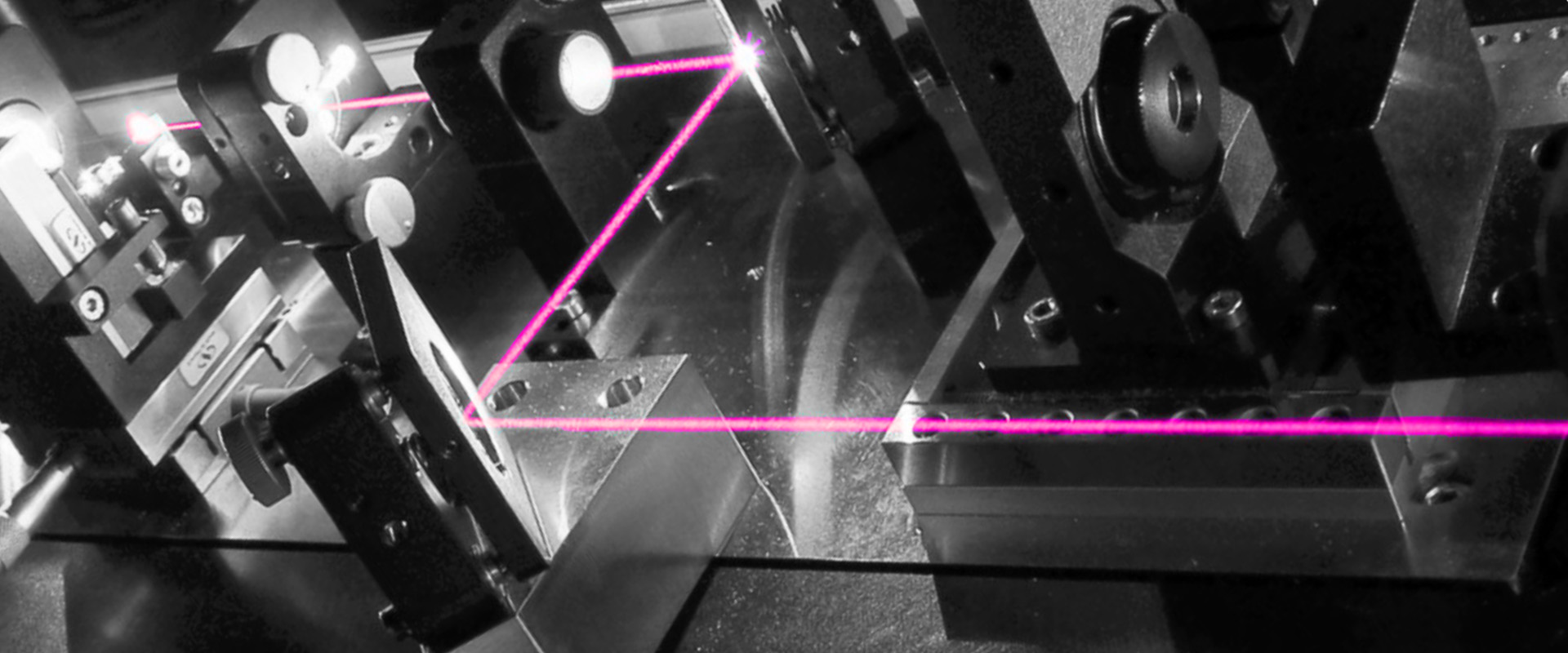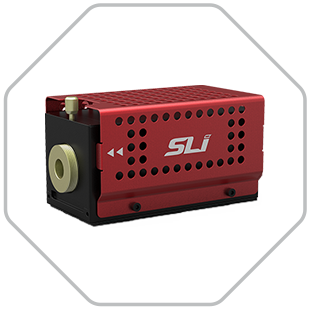 Mighty Light (ML-TH)
ML-TH integrates a Tungsten Halogen bulb and power supply with a control board that delivers uniquely low-noise output. By applying a series of pre-aligned bolt-on accessories, ML-TH can be directly coupled into a microscope and fiber bundle with its light beam homogenized and collimated. ML-TH can also be integrated with the unique Wavelength Selector devices to create a tunable monochromatic beam.
Tungsten Halogen lamp
350 – 2500 nm wavelength coverage
Color temperature 2900 K
Bulb lifetime ~1000 hrs.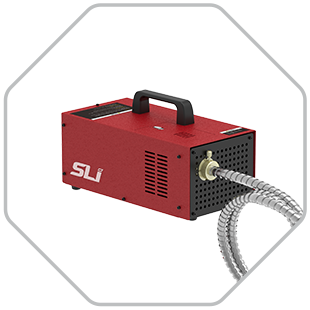 Mighty Light PLUS (MLP-TH)
The Mighty Light PLUS (MLP) is a broadband light source that provides 10x higher spatial brightness than
competitive sources: delivering up to 7 W of collimated output from a 10 mm diameter flexible light guide. The low-noise output power is smoothly adjustable from 0 – 100 %.
Applications include microscopy, white light interferometry, machine vision, and precision inspection.
Tungsten Halogen lamp
300 – 2500 nm wavelength coverage
Power stability <0.7%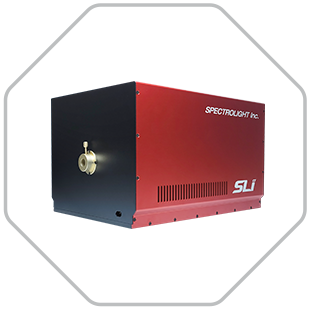 Tunable Mighty Light (TML)
The TML is a new, innovative tunable light source containing a LED light source and a flexible wavelength selector. The device is fully automatic software controlled with USB interface GUI. The compact size, wide center wavelength range and high spectral resolution, open many application fields such as fluorescence microscopy, hyperspectral imaging, medical diagnostics (in vivo, in vitro) or life science instrumentation.
Tunable wavelength range 420 – 700 nm
Low noise, power stability < 0.4%
Power control 0 – 100%
LED lifetime ~50.000 hrs.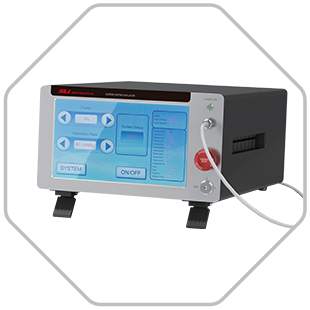 SL Pico/-Ms
The SL Pico/-M are powerful picosecond supercontinuum laser sources. These lasers are capable of delivering up to 20 W output power and a wide spectral range of 410 – 2400 nm. These state-of-the-art pico-second pulsed lasers are applicable in many fields that require high repetition rate capability, such as low noise OCT, fluorescence microscopy, nanophotonics and super-resolution imaging.
Total power up to 8W (10-20 W optional)
410 – 2400 nm wavelength coverage
Pulse width < 300 ps or ~20 ps
Adjustable repetition rate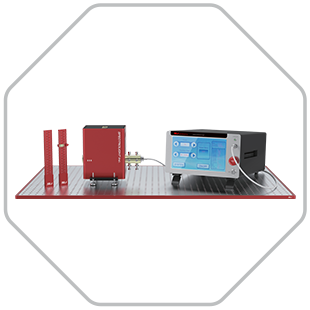 Tunable Laser System (TLS)
The Tunable Laser System is a all-in-one tunable ultrafast laser source. This Plug&Play system consists of a powerful pico-second pulsed supercontinuum laser light source, the Flexible Wavelength Selector (FWS-Poly), a mounting base for FWS-Poly, a full software package and all necessary linker accessories. It requires no alignments or adjustments allowing instant application.
Total power up to 8 W
Tunable wavelength range up to 410 -1050 nm
Pulse width < 300 ps or 20 ps
Adjustable repetition rate 10 kHz – 80 MHz
---
Broadband Light Sources
Together with our partner SLI, we offer unique light sources and related accessories for more advanced illumination applications. The portfolio compromises Lamp, LED and Laser based light sources. Each source is characterized by powerful emission, a broad spectrum and a compact footprint. The various technologies are capable for CW or ultrafast picosecond-pulsed output from the UV to the Mid-IR.
Tunable Light and Laser Sources
The broadband light sources can be combined with SLI's tunable or fixed-wavelength bandpass filters. The beam properties of the light sources perfectly match the requirements of the FWS and CWS filters to form a plug&play tunable light source without any alignment or adjustments. It enables easy and precise selection of a wide spectral range combined with adjustable bandwidth. Light sources and filters can be tailored for the requirements of many applications and provide effortless tuning of light on a compact footprint.

Contact us for further information and to start the discussion on how we can help to improve your applications!

The broadband light sources are supplied by GWU's partner Spectrolight.