GWU offers ovens and temperature controllers from HCP, perfectly siutable for all PPLN crystal products. Besides that, tailored chip mounts are available for all standard products and for most of the customade crystals.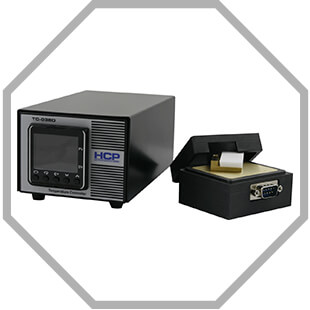 Temperature Control Set
The HCP temperature controller and oven set allows for convinient temperature tuning of a PPLN crystal. The set is designed for high stability up to a temperature off 200 °C. The controller is programmable with a common I/O interface with USB connection.
Key Features:
PID control
Auto-tuning & programmable
Tuning step: 0.1°C
Temperature tuning range: ambient temp. to 200°C
Maximum power consumption: 24V/60W
Communication Interface: USB
GUI program included
CE, RoHS/REACH compliance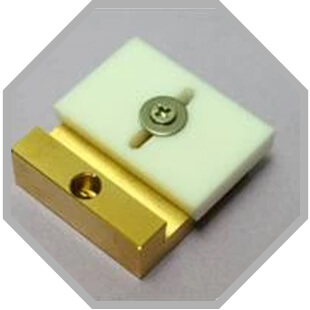 Chip Mounts
GWU provides both standard and customized holders to support your handling of nonlinear crystals from HCP. Together with the oven and temperature controller, the chip holder provides required temperature uniformity for convinient frequency conversion.
The size of the holder is tailored for each PPLN crystal series. The available length is ranging from 1 mm for the short fs PPLN crystals to 40 mm for the longest crystals available. The chip holder are compatible with the oven and temperature controller set.