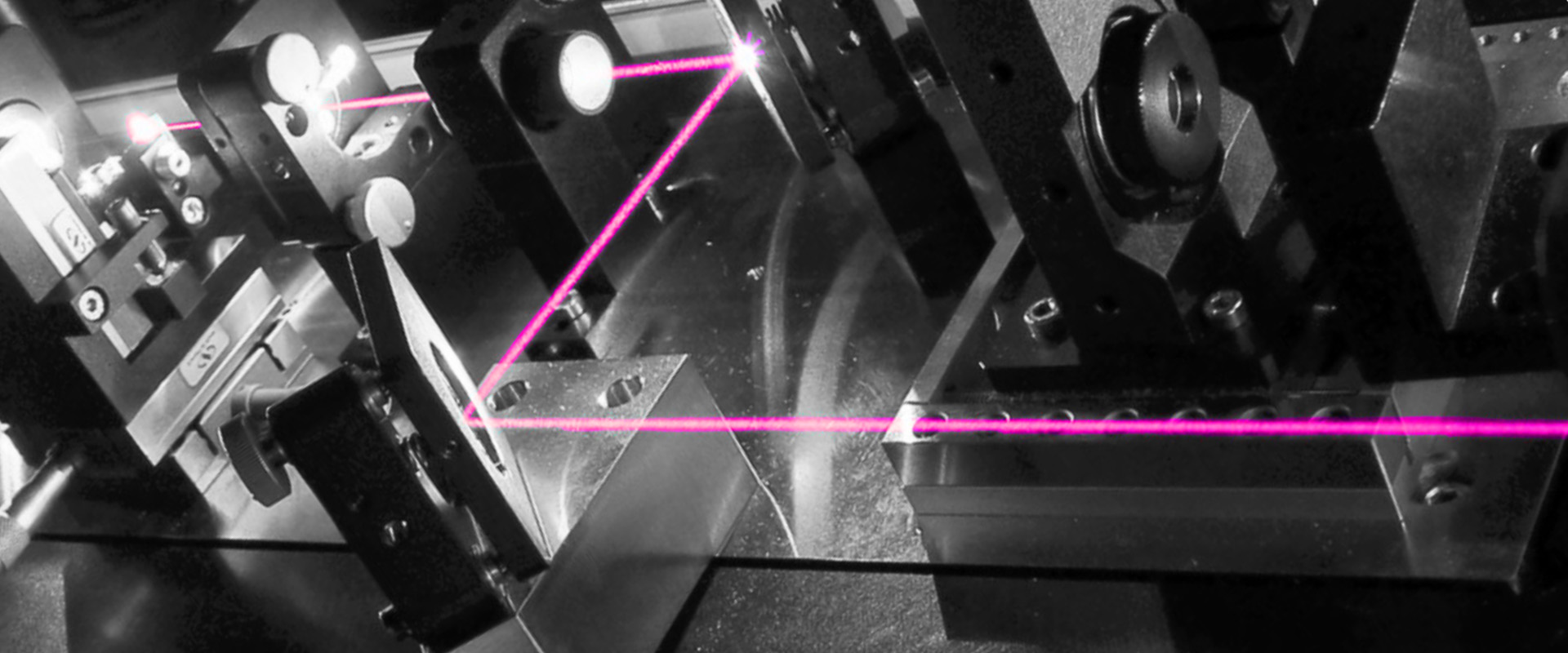 Zeichenfläche 1
Tunable Filters & Light Sources

Tunable Filters
The Flexible and Fixed Wavelength Selectors are unique compact optomechanical devices that utilize Spectrolight's patented TwinFilm™ technology to deliver wavelength tuning and adjustable bandwidth with the imaging advantages of a circular aperture filter. The components cover a wide wavelength range and can be configured for many applications such as fluorescence spectroscopy or hyperspectral imaging.
Wavelength range 255 – 1650 nm
Tunable FWHM bandwidth 3-15 nm
High transmission >75%
Out-of-band blocking OD6
Compensation of beam offset
Compact, rugged and robust
Manual or computer-controlled tuning
See all tunable filter products and contact us for more information.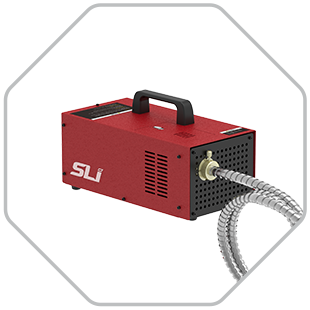 Broadband Light Sources
We offer unique light sources and related accessories for more advanced illumination applications. The portfolio compromises Lamp, LED and Laser based light sources. Each source is characterized by powerful emission, a broad spectrum and a compact footprint. The various technologies are capable for CW or ultrafast picosecond-pulsed output from the Deep-UV to the Mid-IR.
Tungsten Halogen lamps
Supercontinuum Lasers
Broad wavelength coverage 300 – 2500 nm
CW or Pulsed
High output power, low noise
Combine with wavelength selectors for effortless tuning
Plug & Play
---
Tunable Light for Spectroscopy and Spectral Imaging
Selecting a proper wavelength is a critical procedure for spectroscopy and microscopy. Traditional methods such as filters, monochromators, and acousto-optic tunable filters have advantages and disadvantages. Users choose the best item suited to their purpose of use, costs, required properties, and compatibility with their system. Our partner Spectrolight developed a device to combine the advantages of existing equipment. The underlying technology is TwinFilm technology, which consists of broadband angle dependence bandpass filter. Combined with a broadband light source,  a plug&play tunable light source is formed and can be used without any alignment or adjustments. Light sources and filters can be tailored for the requirements of many applications and provide effortless tuning of light on a compact footprint.
Tunable Bandpass Filters
SLI's bandpass filters can be applied to both, for the excitation and analyzing the emission of samples in imaging applications. The filters are independently rotatable, converting collimated broadband light into any desired combination of center wavelength and bandwidth. The components can be configured for a broadband spectral coverage with high transmission and high out-of-band blocking. An additional compensators ensures a stable output beam position.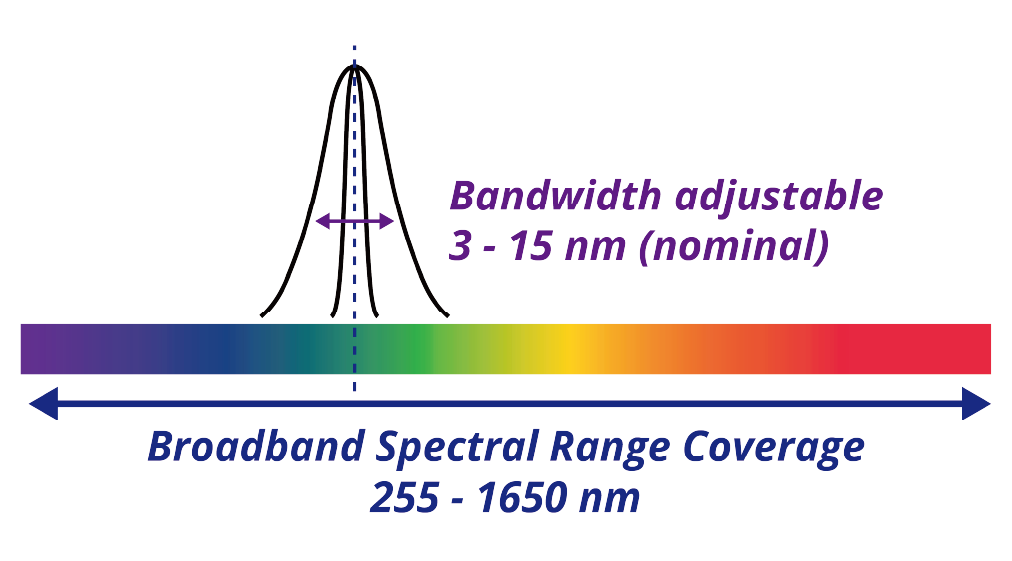 Broadband and Tunable Light Sources
Spectrolight offers unique light sources and related accessories for more advanced applications. Based on various technologies, they are capable for CW or ultrafast picosecond-pulsed output from the UV to the Mid-IR. The broadband output can be combined with the tunable or fixed wavelength filters, to form a plug&play tunable light sources without any alignment or adjustments for convenient usability.

The tunable bandpass filters and broadband light sources are supplied by GWU's partner Spectrolight.